Every part coming into Champion Bolt is inspected to your drawing or consensus standard per specified inspection levels. Our rigorous quality management system is based on the ISO standard.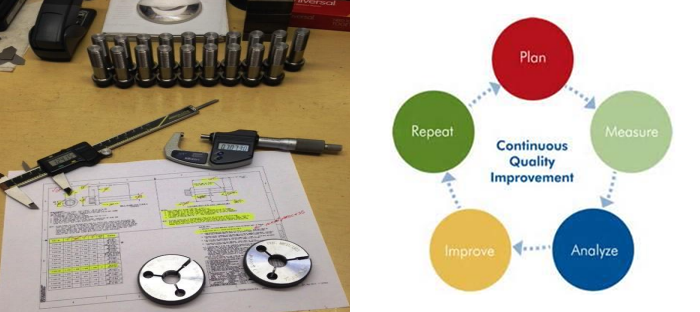 Inspection Tools
Digital micrometers
Digital Verniers
Scales
Thread gauges
Pin gauges
Ring gauges
Pitch micrometers
Optical comparator
Hardness testing
Champion Quality Process
Our process quickly filters out any incoming supplier issues.
Parts reach your location - correct and on-time.
Production part approval program (PPAP).
Complete lot traceability.
Full certification and traceability.
Certification retention program.
Documented supplier approval program.
Supplier performance tracking.
Customer on-time delivery tracking.